Download MetaTrader 5 Strategy Tester Agent
Download and install MetaTrader 5 Strategy Tester Agent to join the MQL5 Cloud Network for distributed computations.
Installation takes a few clicks: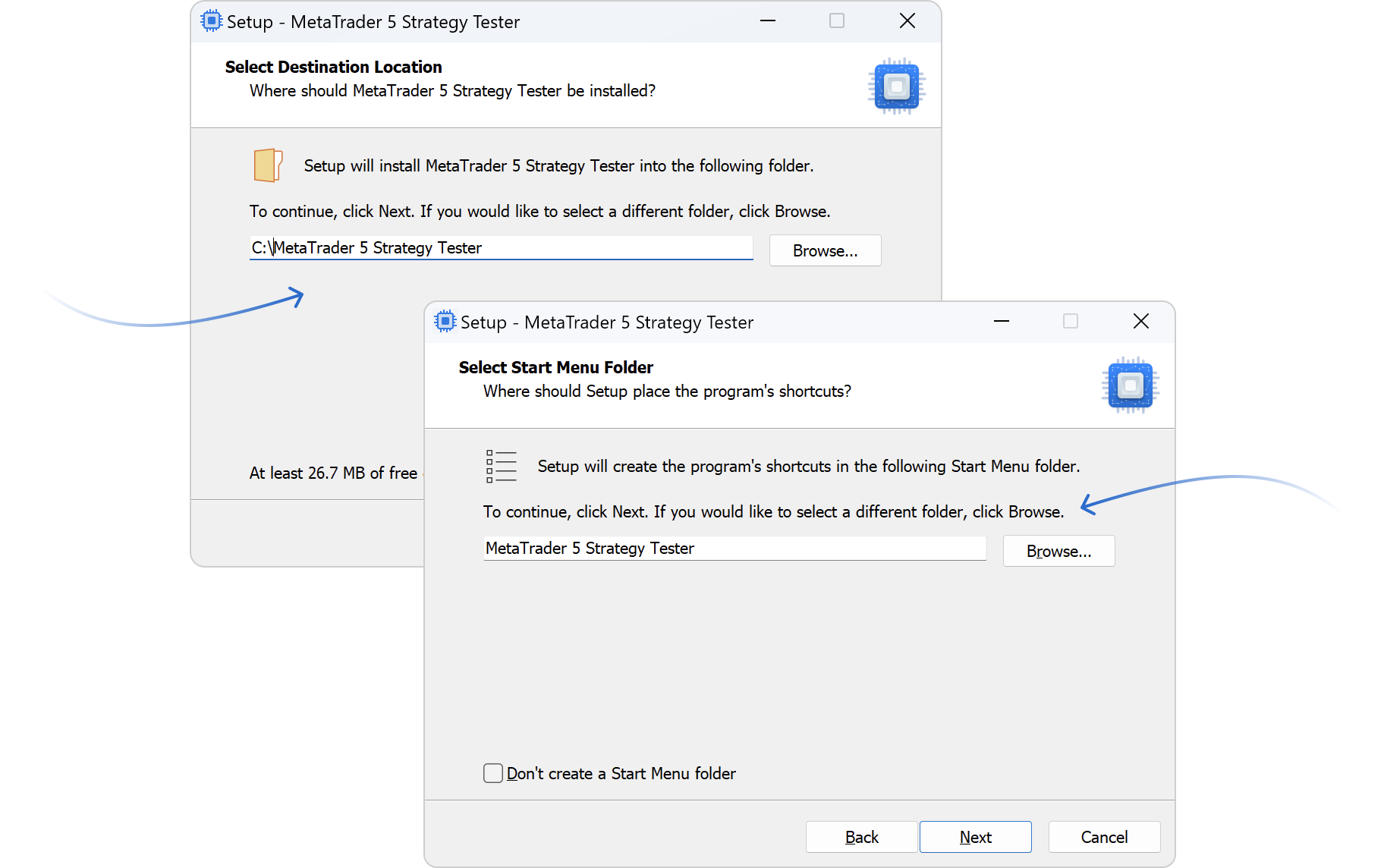 After installation, you will see the settings window: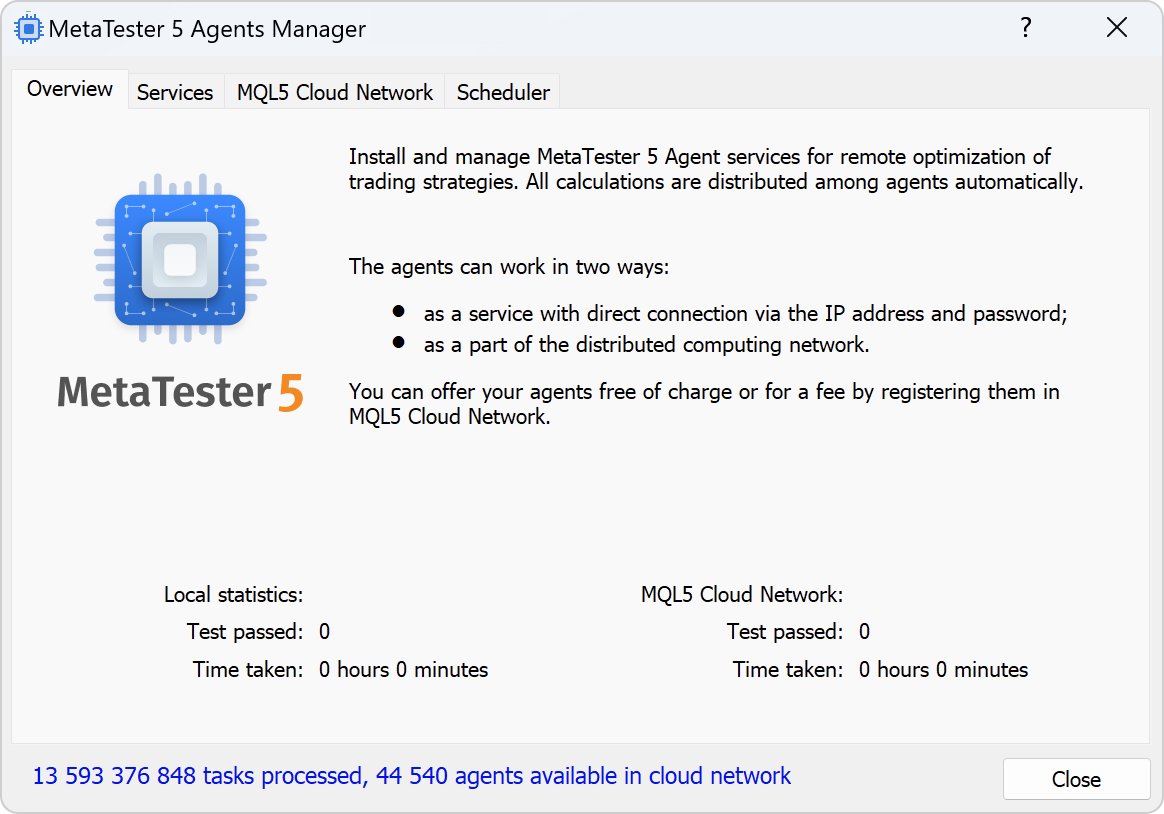 MetaTrader 5 Strategy Tester automatically determines the number of physical cores and installs the appropriate number of tester agents. A default password is set to all agents: MetaTester. All agents are available in the local network at the same IP address, while each is assigned a separate port. You can specify other port numbers and change the passwords: these settings will not affect you access to the MQL5 Cloud Network.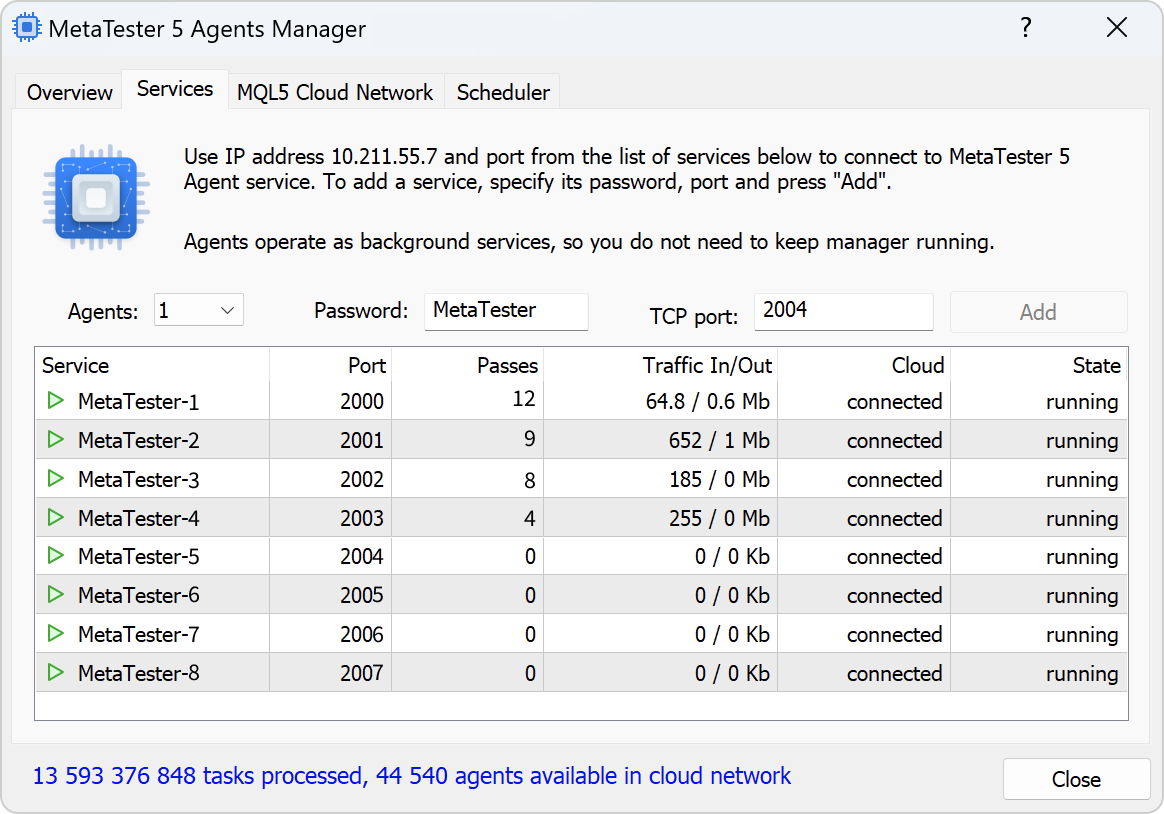 To start selling your agents' power, enable the option "Sell computing resources via an MQL5.community account" and specify your MQL5.community account to which the payments will be transferred.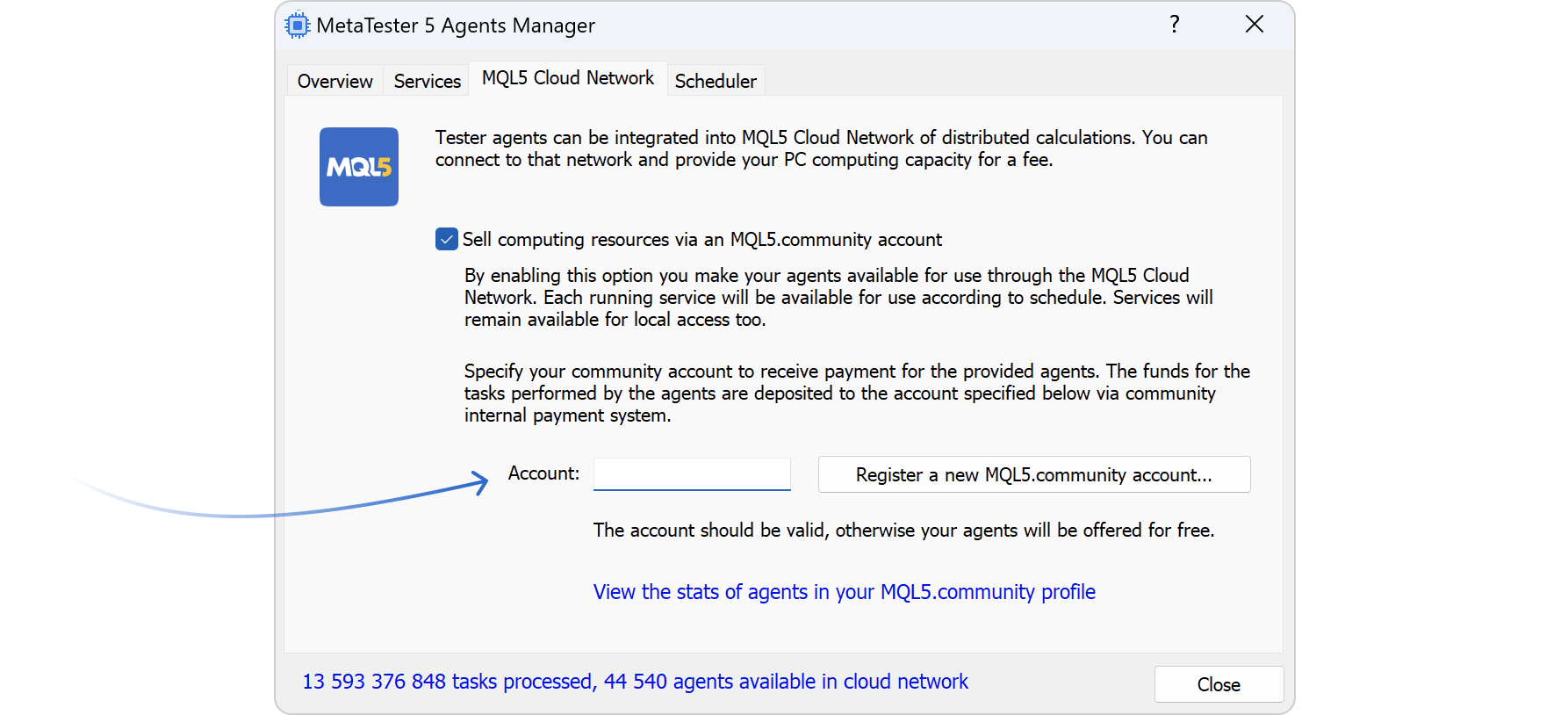 Configure the schedule to manage the availability of your agents in the MQL5 Cloud Network. For example, you can disable access during working hours, if you need the CPU power at this time.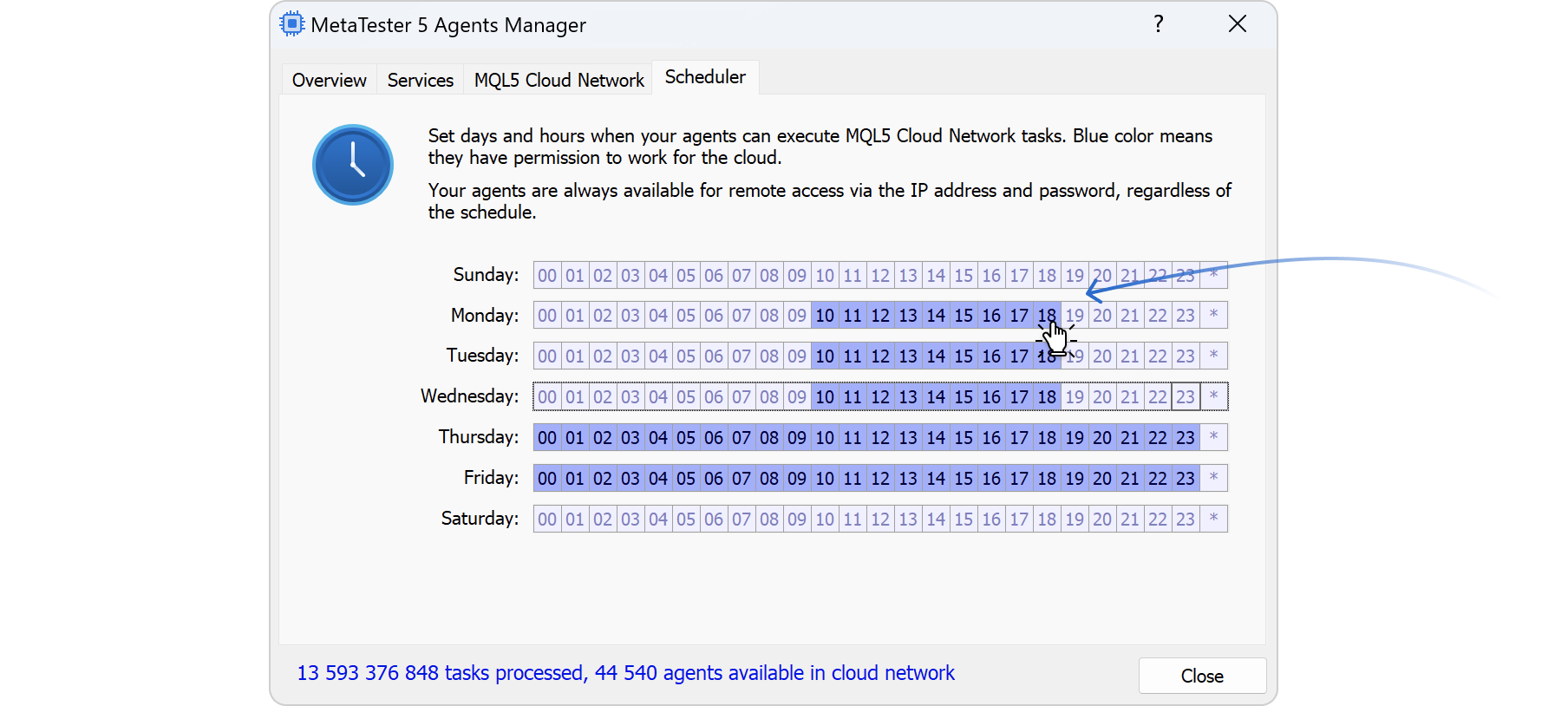 This completes the agent setup.
To access other agent management commands, use the context menu. Select the necessary agents and execute the necessary commands: stop, restart or delete.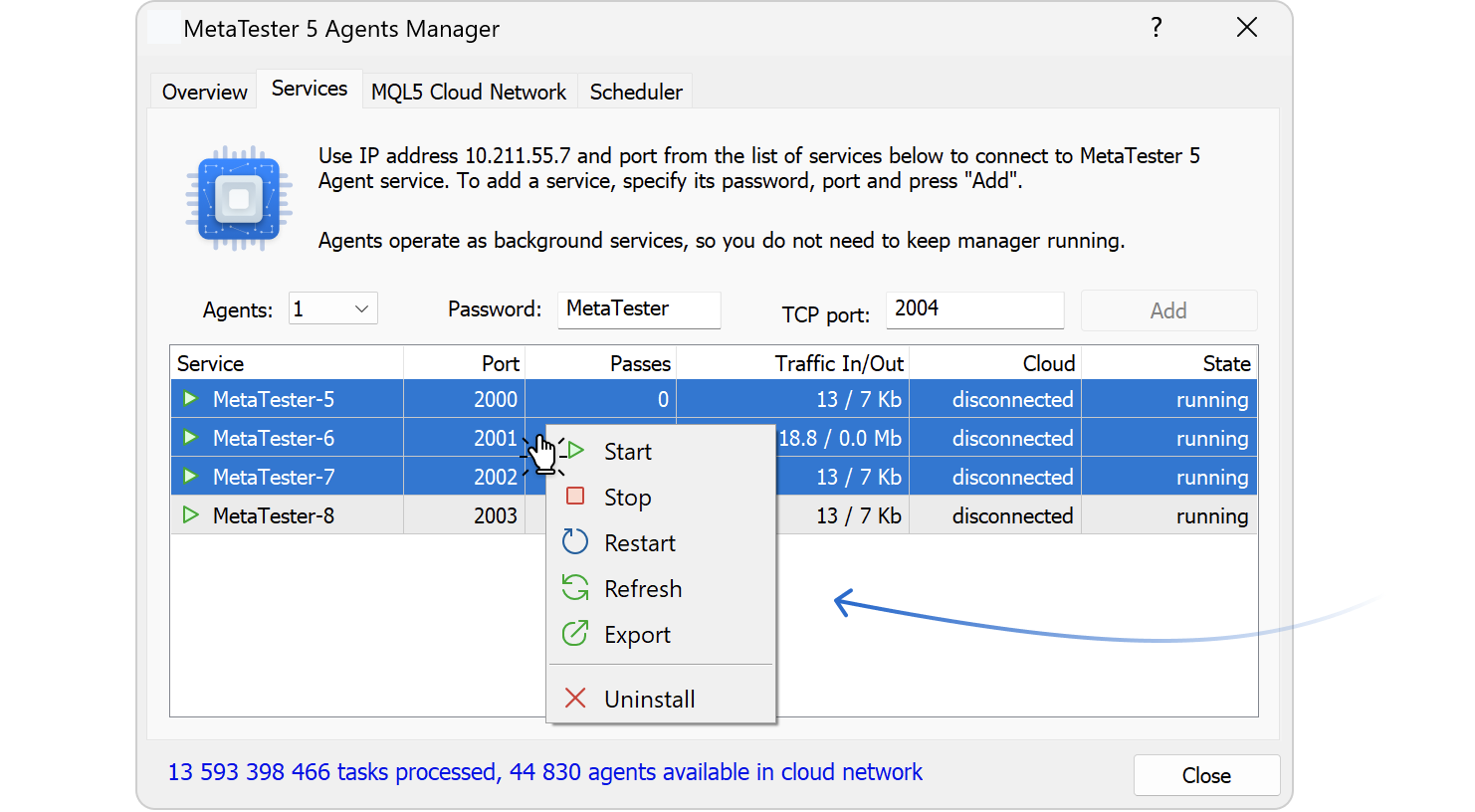 You can close the MetaTrader 5 Agents Manager window: the agents are already running as services. To edit the settings, run MetaTrader 5 Strategy Tester from the Start menu or from the desktop shortcut.
You can also manage your agents from your MQL5.community profile. The necessary information is available in the Agents section.

If you have free processing power and want to join the MQL5 Cloud Network, download the MetaTrader 5 Strategy Tester Agent (Windows, 10 Mb).