Download MetaTrader 5 Strategy Tester Agent installer to join MQL5 Cloud Network distributed computing system. Installation is simple and can be done in several mouse clicks. Select a folder for installation and a folder to launch the program in Start menu, the program installation is finished successfully.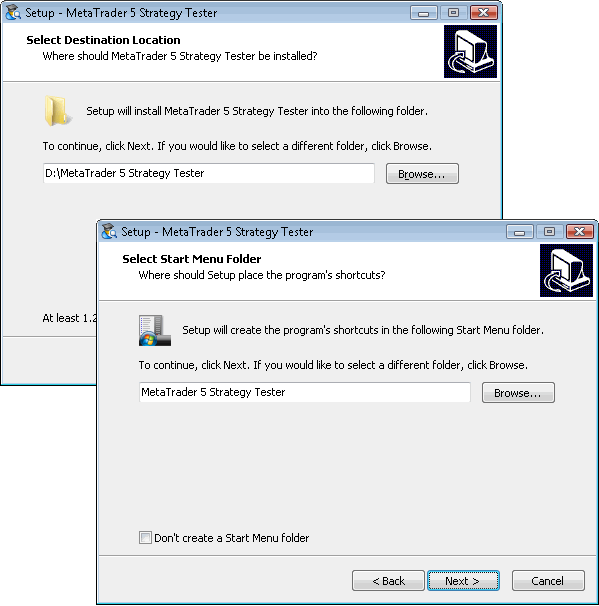 MetaTrader 5 Agents Manager settings dialogue box will appear after the installation.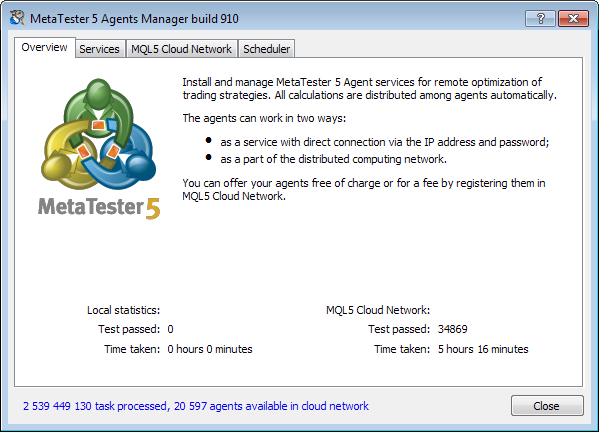 MetaTrader 5 Strategy Tester determines the number of logical cores automatically and installs an appropriate number of testing agents. Unified "MetaTester" password is assigned for the agents by default. All agents are available at the same IP-address but each of them has its own port. Other port numbers can be indicated and a password can be changed if necessary. That settings do not interfere with MQL5 Cloud Network functioning.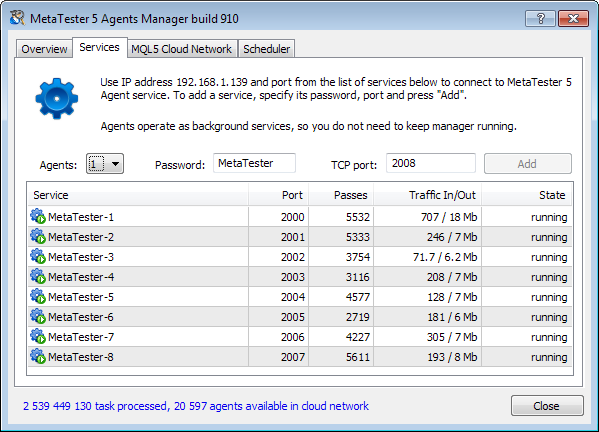 To sell computing resources of your agents you should check "Sell computing resources via an MQL5.community account" box and insert a correct MQL5.community account to let money transfers for utilized computing resources.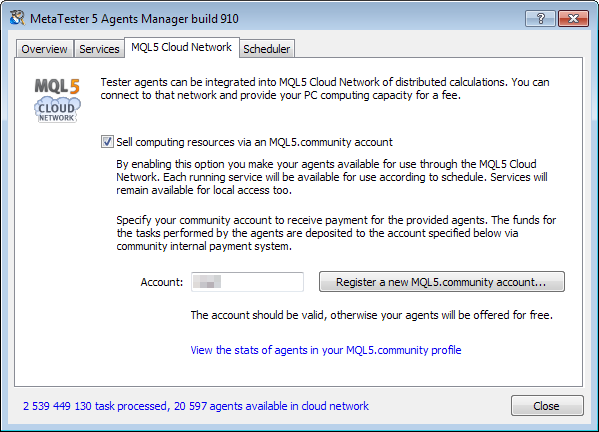 The last setting at the "Scheduler" tab allows to create a schedule of your agents availability in MQL5 Cloud Network. For example, you can prohibit execution of computing tasks during your working time, in case you need CPU power of your computer for yourself.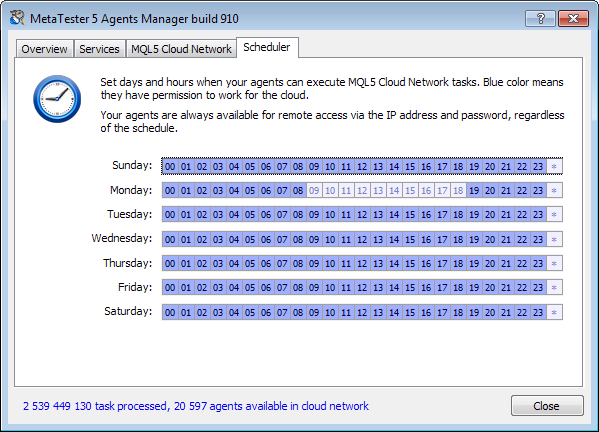 Setting of the agents is finished at that stage, all other actions involving agents are performed from the context menu by clicking the right mouse button. You can select the agents you need and perform the necessary actions: stop, restart or delete.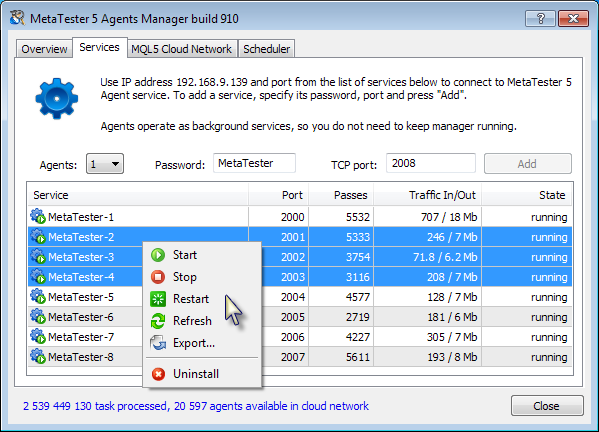 Now, you can close the MetaTrader 5 Agents Manager window, the agents are launched as services and do not require attention from you. You can change their settings at any moment by starting MetaTrader 5 Strategy Tester application from Start menu or the desktop icon if necessary.
You can also manage testing agents from your MQ5.community profile. "Agents" section contains all necessary data. If you hover your cursor over an agent, "Turn off" and "Delete" options icons will appear.

If you have free CPU computing capacity and you want to join our MQL5 Cloud Network distributed computing system, you have only to download MQL5 Strategy Tester Agent (Windows, 10 Mb).